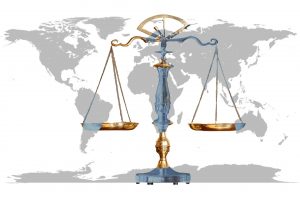 Civil Litigation
Unlike a criminal records check, which only provides information about convictions involving the applicant, civil litigation research provides a wide array of other relevant information. This research provides information concerning legal actions such as workers' compensation claims, employment discrimination, bankruptcy, credit/debtor law, property, real estate and contracts and more.
Having the knowledge about an applicant's involvement in any of these actions can be very valuable to your business interests. Research could show that the applicant has a number of civil actions against them, which could give the employer a sense of the character of the applicant. Or will the amount of civil actions mean less time at work? They can also provide you with "red flags". Are there a number of personal injury claims and will these claims affect the applicant's ability to perform on the job? Has the applicant filed multiple workers' compensation claims against former employers? What about civil litigation actions involving bad debt? Will outstanding judgments cause extra work for payroll department? Would they be suitable for a position in a financial department?
The available information from a civil litigation search can be endless. Civil litigation research should be a regular part of your pre-employment screening process. Only a professional screening company knows how to obtain the information and how to analyze it for you.
CSI Background Screening Civil Litigation searches can provide information concerning legal actions, discrimination, property, real estate contracts, and more.