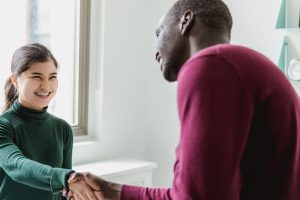 It's easy to think that the bigger the organization is the harder it is to maintain control and know your people, thus keeping your business, customers and employees safe. While that is true to some degree, it is the smaller businesses and organizations that have more to lose when the worst happens – you've made a bad hire.
In larger organizations there tends to be overlap in employee roles and often there are backups for each role so that no one person is integral to the operation or completely responsible for important duties.
In small businesses, one employee is often responsible for wearing several hats and has access to more sensitive information, simply because the owner has no recourse but to trust the few people they hire. In many cases an employer must depend on one or two staff members to run their business if they ever hope to have a day off or any vacation time.
This is why it is so vitally important that small business owners conduct very thorough background screening, including criminal checks, detailed reference checks and verification of the applicant's former employment. The reality is that many small business owners have neither the time or the experience in conducting these background checks. They are too busy running their company.
No matter how big or small your company is, CSI Background Screening makes your hiring needs our first priority, and we have over 15 years of experience in helping companies around the world to make informed hiring decisions.